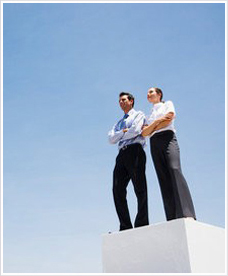 Our service offerings fall under the following broad categories:

Consultations regarding a best fit storage system and/or SAN for your environment.

Installations and initial configurations.

Consultations for determining appropriate software solutions (e.g. data replication tools, data migration software, performance assessment and troubleshooting solutions, etc.) for your environment.

Installation and configuration of software solutions.
Each client is different and therefore no two solutions are identical. We assess a client's environment along with the client's goals, after which the information gathered during the assessment is used to architect a custom solution for the client. Call, email, or fax us for additional details.